space
In November, Iraq was the country with the highest number of civil unrest events, followed by Israel/Palestinian Territories and Lebanon.
space
TOP 10 COUNTRIES THAT EXPERIENCED CIVIL UNREST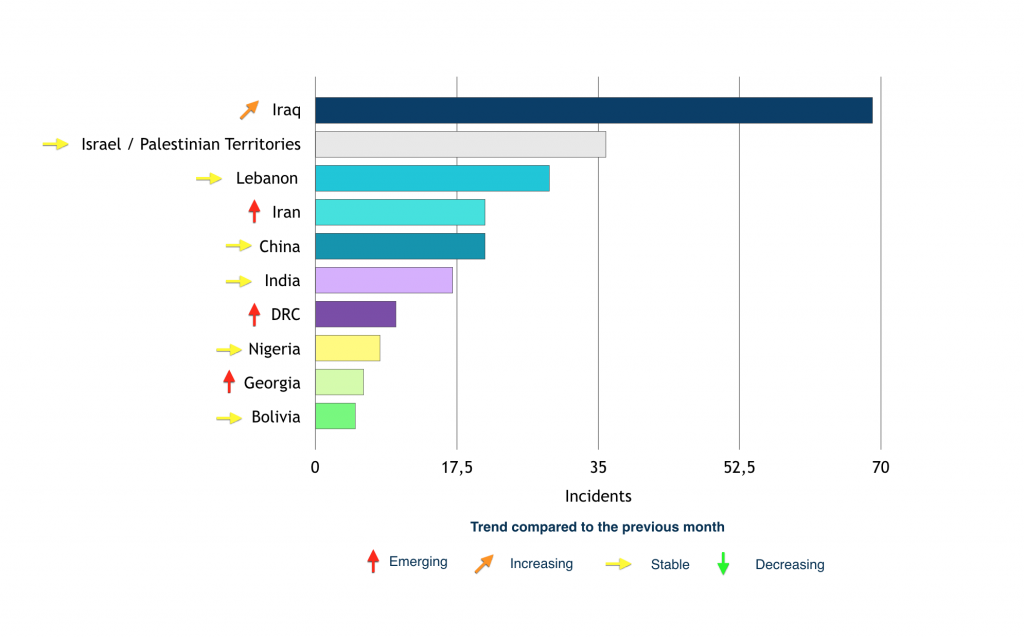 CIVIL UNREST BY REGION
(Highlight of the most relevant events)
space
AFRICA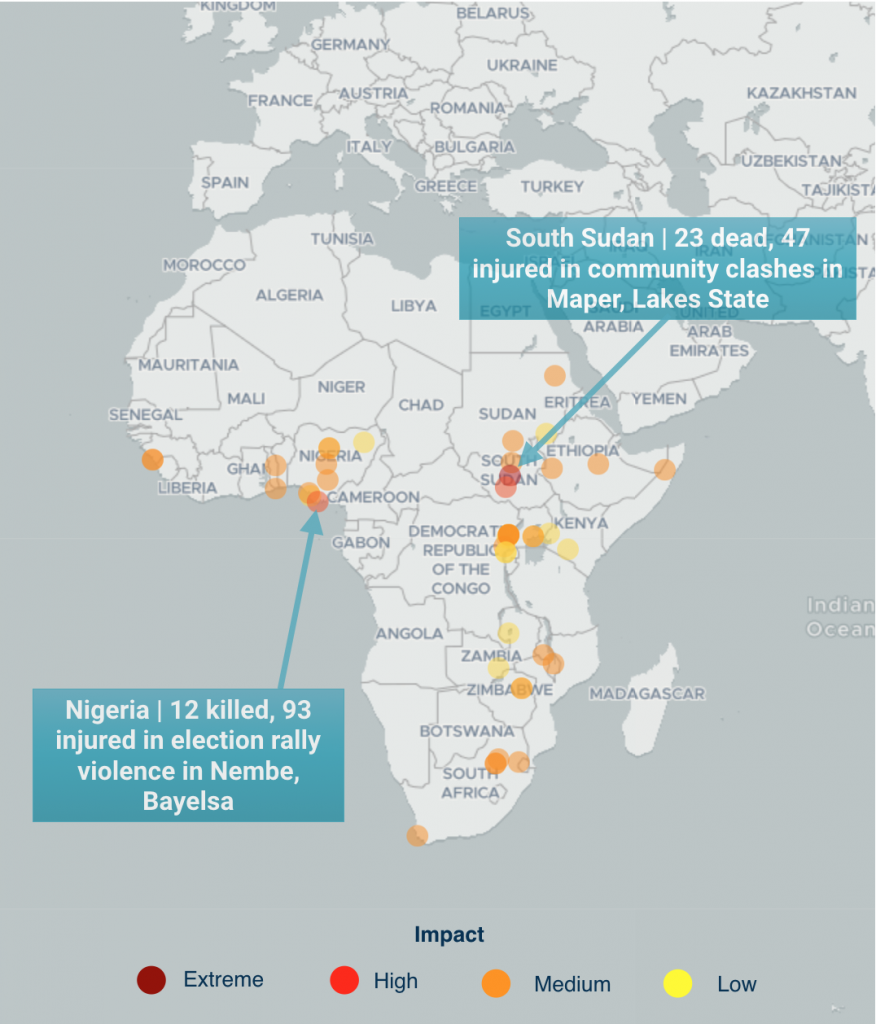 AMERICAS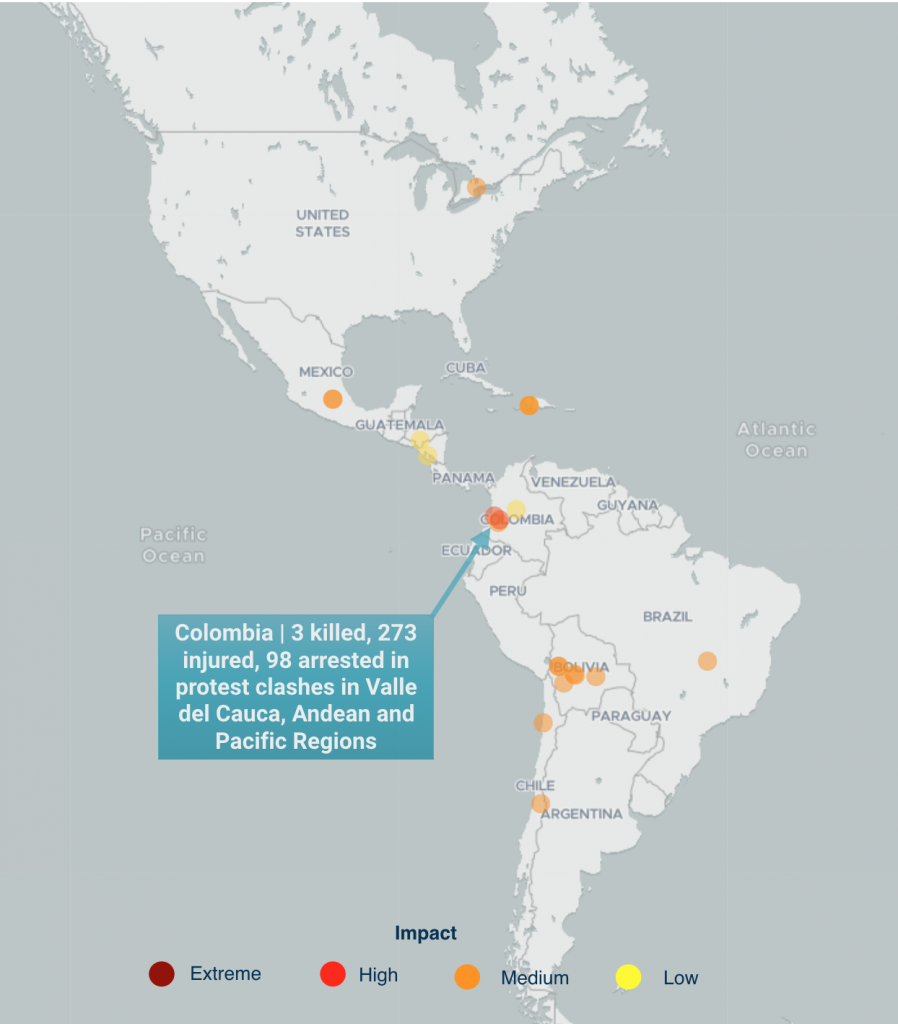 ASIA PACIFIC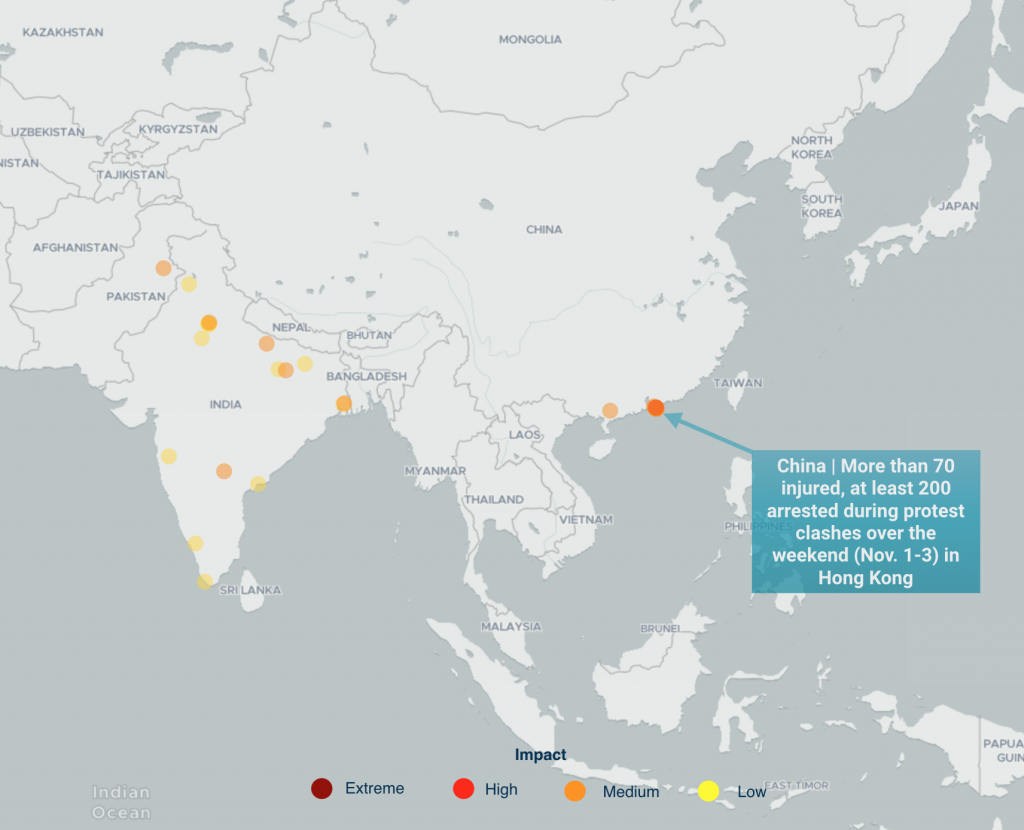 EUROPE / CIS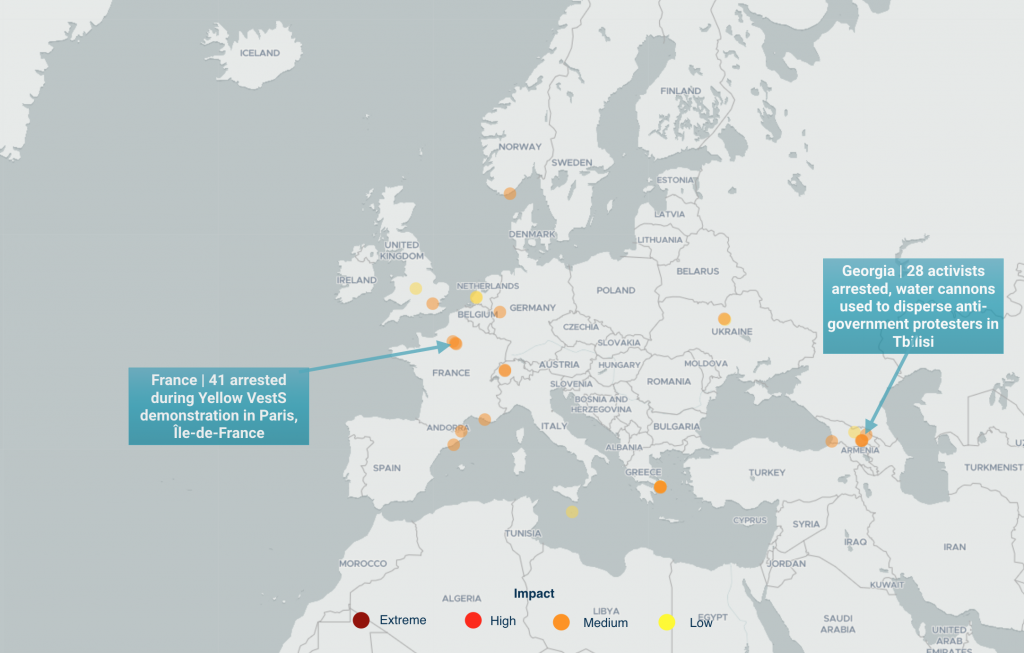 MIDDLE EAST & NORTH AFRICA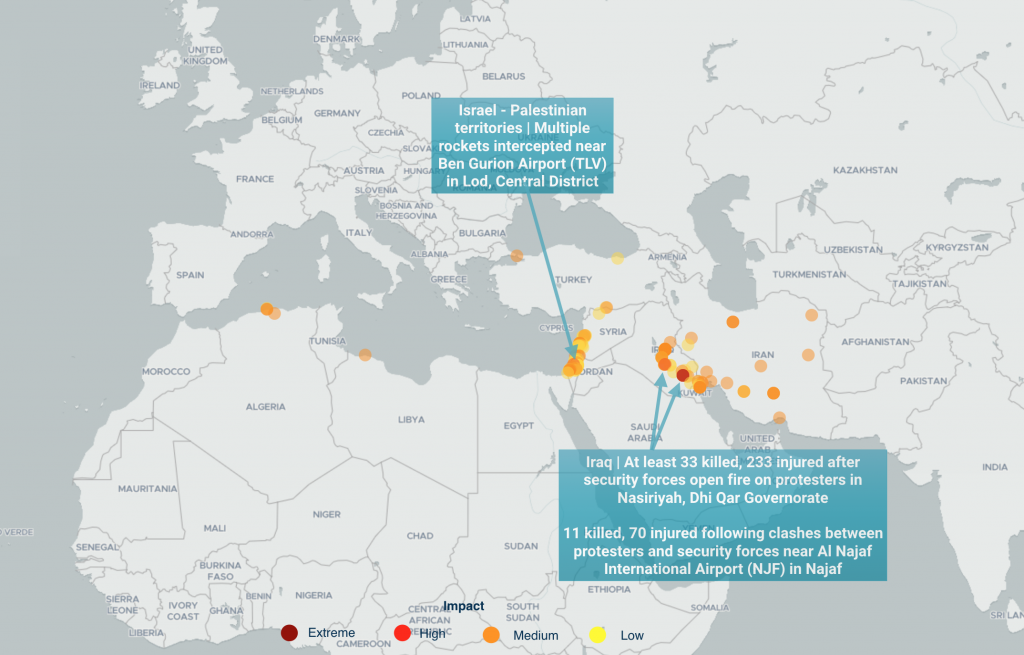 ---
Need realtime alerts and historical trends on safety, security and business continuity issues? Request a live demonstration of the Horizon Threat Intelligence Platform!