Our Partners
---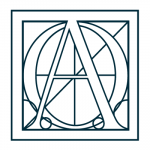 Oxford Analytica
Oxford Analytica is an independent, geopolitical analysis and advisory firm that draws on a worldwide network of experts to advise its clients on their strategies, operations, policies and investments. Its trusted insights and seasoned judgements on global issues enable its clients to navigate complex markets where the intersection of politics and economics, business and society is critical to success. Founded in 1975 and pioneering the industry of geopolitical risk, Oxford Analytica now works with the world's most influential businesses, governments and international organisations.
Global Risk Insights
Global Risk Insights is your online source for political risk analysis. Every day, our global network of analysts identify and analyze political risks around the world and assess how they are impacting economic & business climates. Our goal is to help businesses and investors understand and adapt to these political risks and opportunities so they stay ahead of the competition. Our analysts range from current and former members of the US intelligence community, the financial sector, diplomatic corps to the Obama administration. Global Risk Insights's daily analysis is widely referenced by the media, including the BBC, The Wall Street Journal, CNBC, Reuters and many more.