UIA flight PS752 to Kyiv went down shortly after taking off from Imam Khomeini airport in Tehran at 06:12 local time (02:42 GMT) in the Parand area in suburban Tehran.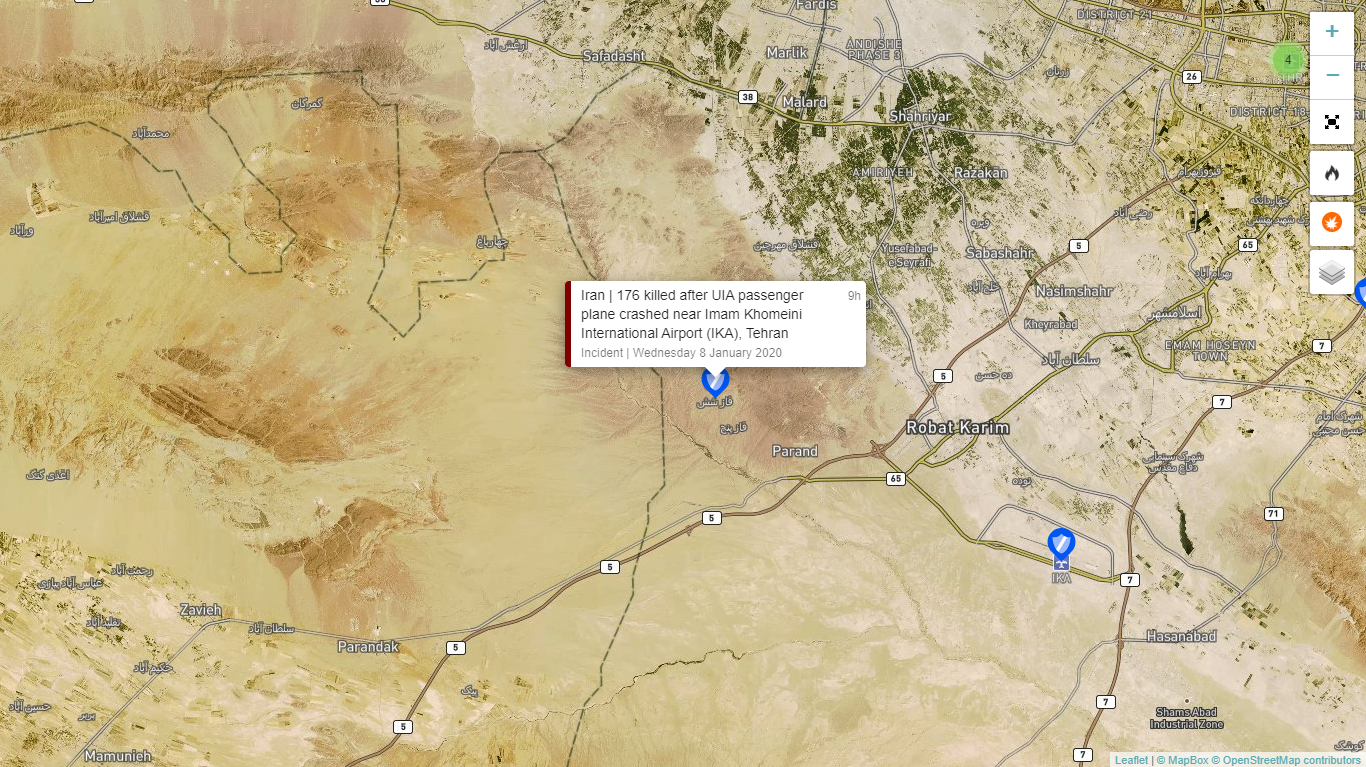 The victims include 82 Iranians, 63 Canadians, 11 Ukrainians, 10 Swedes, 4 Afghans, 3 Britons, and 3 Germans.
UIA said that the Boeing 737-800 was built in 2016 and had its last scheduled maintenance on January 6, 2020.
Initial statements suggested that the cause of the crash was due to a possible engine failure. No emergency had been declared on the plane.
The incident occured hours before a series of missile attacks from Iran targeting air bases housing US forces in Iraq.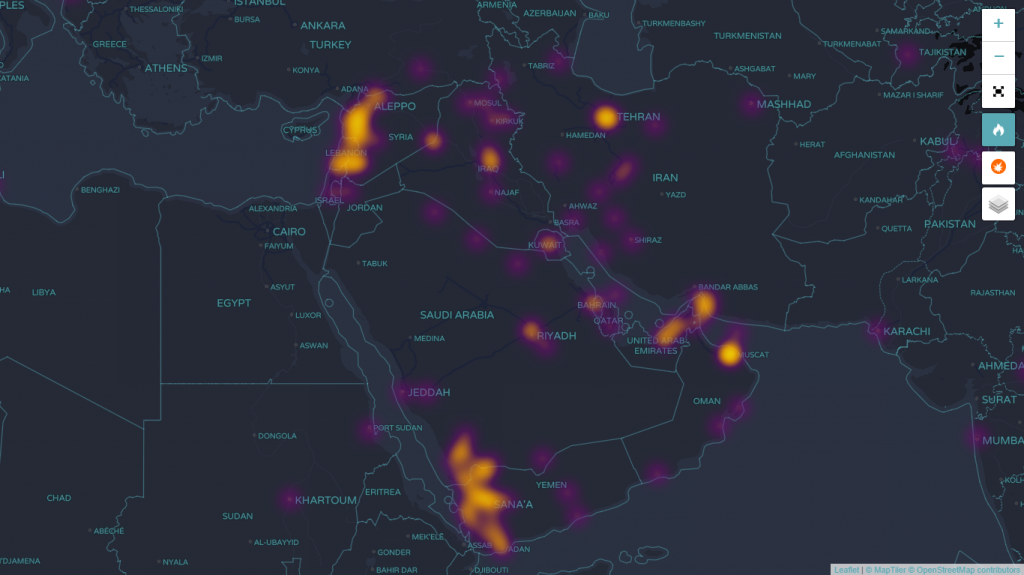 ---
Hozint's threat intelligence solutions combine human and artificial intelligence (AI) to deliver comprehensive and timely alerts to ensure your business continuity. Our customers range from Fortune 500 multinationals to small and medium enterprises. Subscribe now!