On October 26, a US operation launched on an Islamic State (IS) compound in the village of Barisha in Idlib province led to the death of Abu Bakr al-Baghdadi leader of the IS group. *
The operation was launched around 10:30 pm local time.
An undisclosed number of terrorists were killed or captured in the assault.
11 children were removed.
al-Baghdadi tried to escape through a tunnel but was trapped and confronted by US forces. He then detonated a suicide vest killing himself and 3 of his children.
A DNA test onsite confirmed the identity of Abu Bakr al-Baghdadi.
Sensitive material was recovered in the compound.
President Trump stated during the press conference that the exact location of al-Baghdadi was identified 2 weeks ago.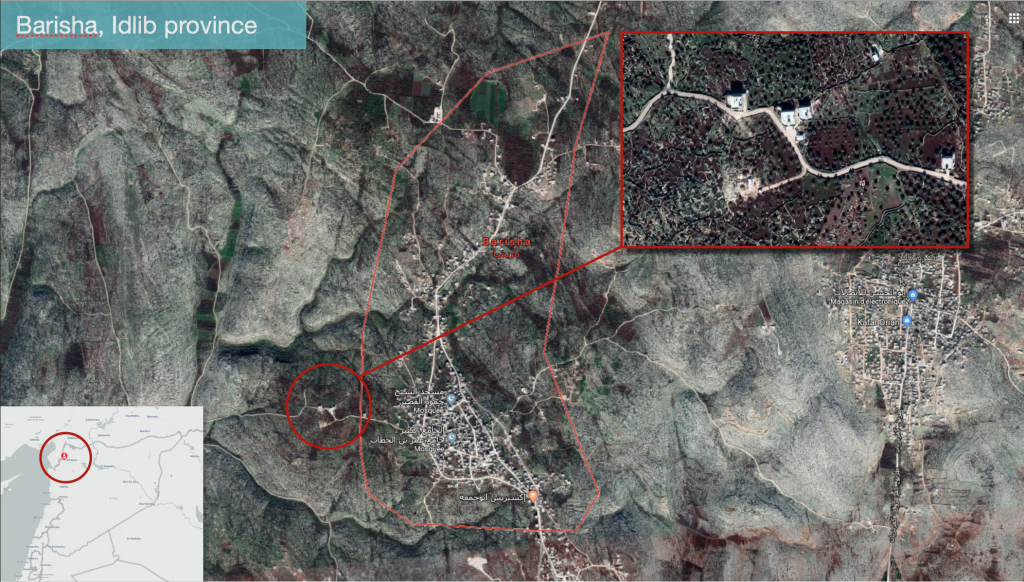 Terrorism incidents in Iraq vs Syria
(July 30th – October 28th) 
IRAQ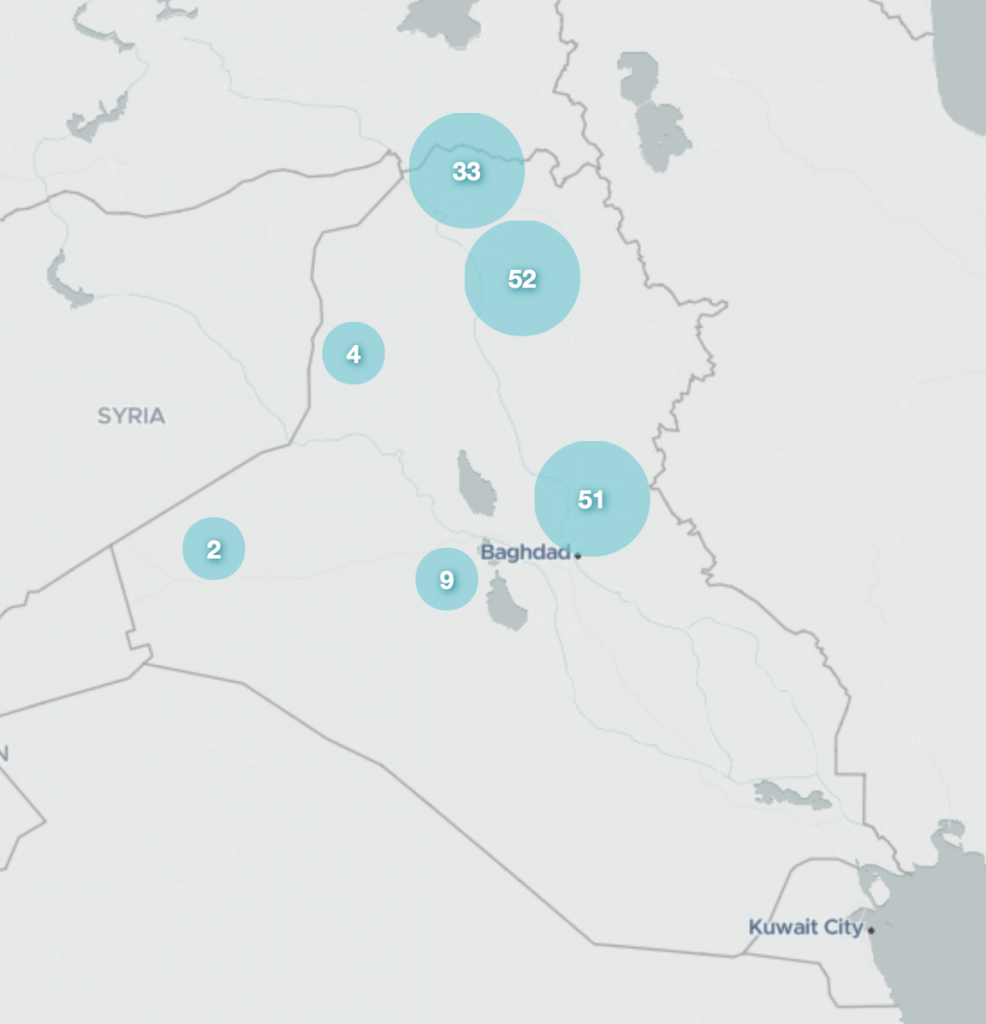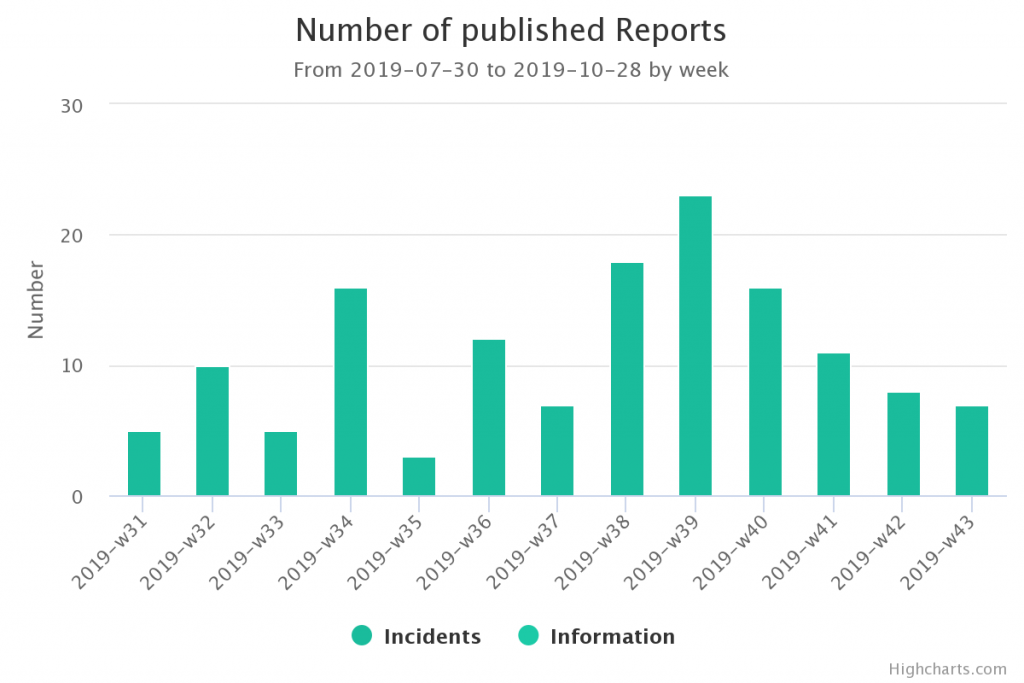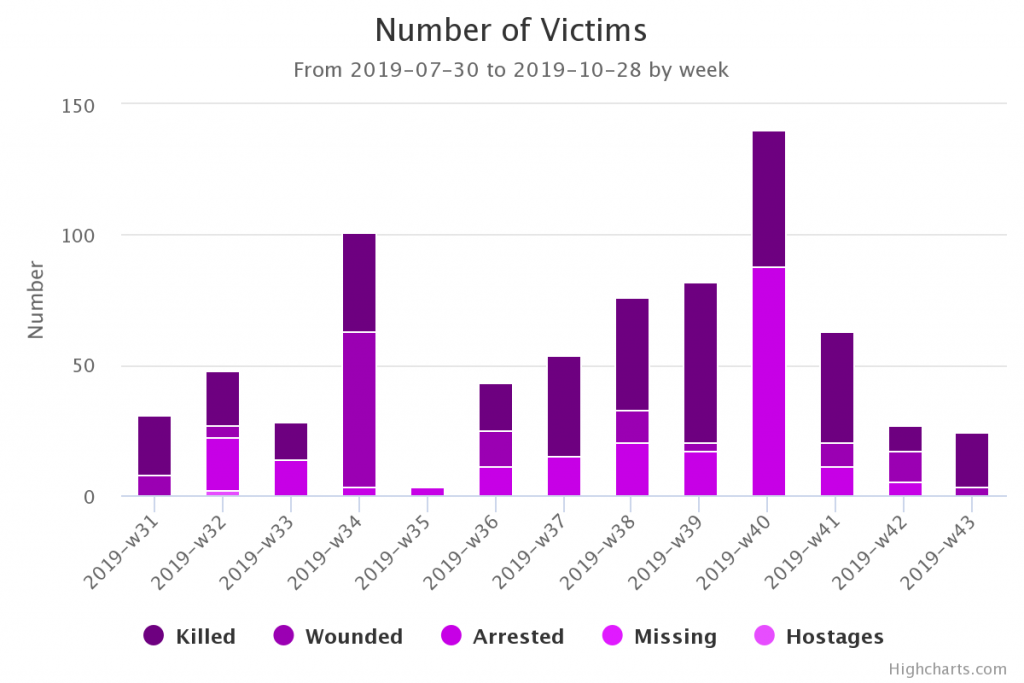 SYRIA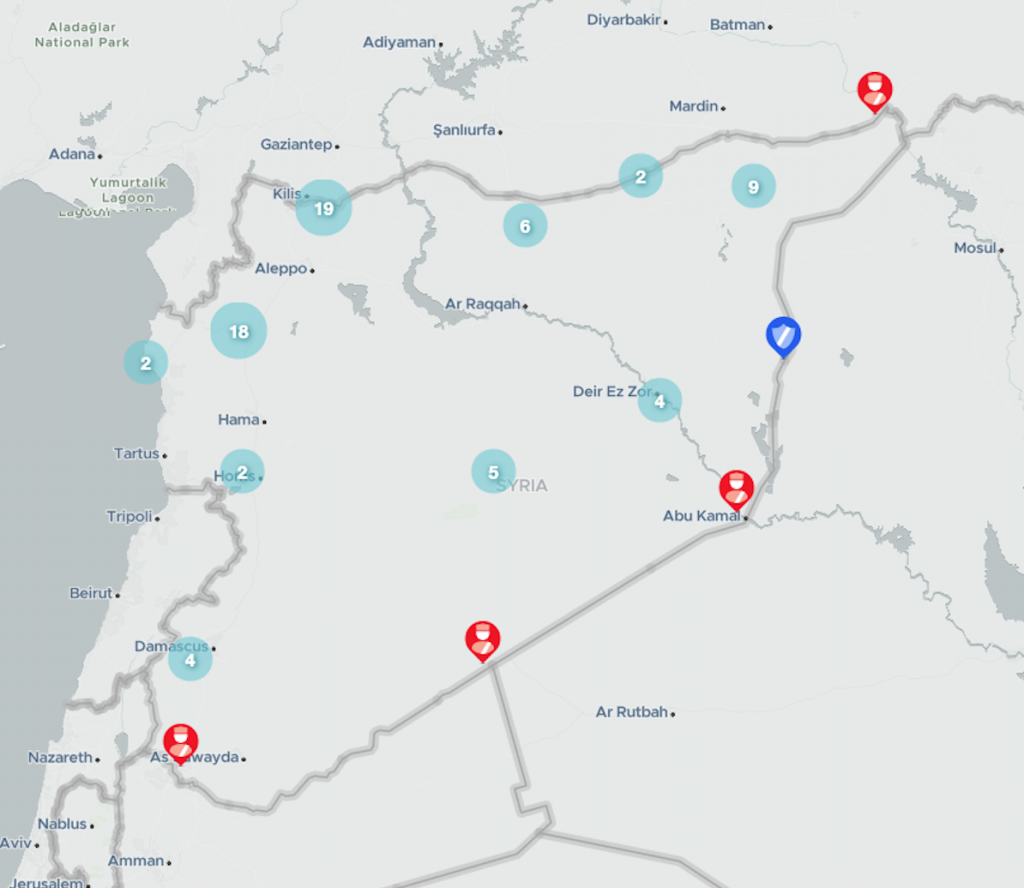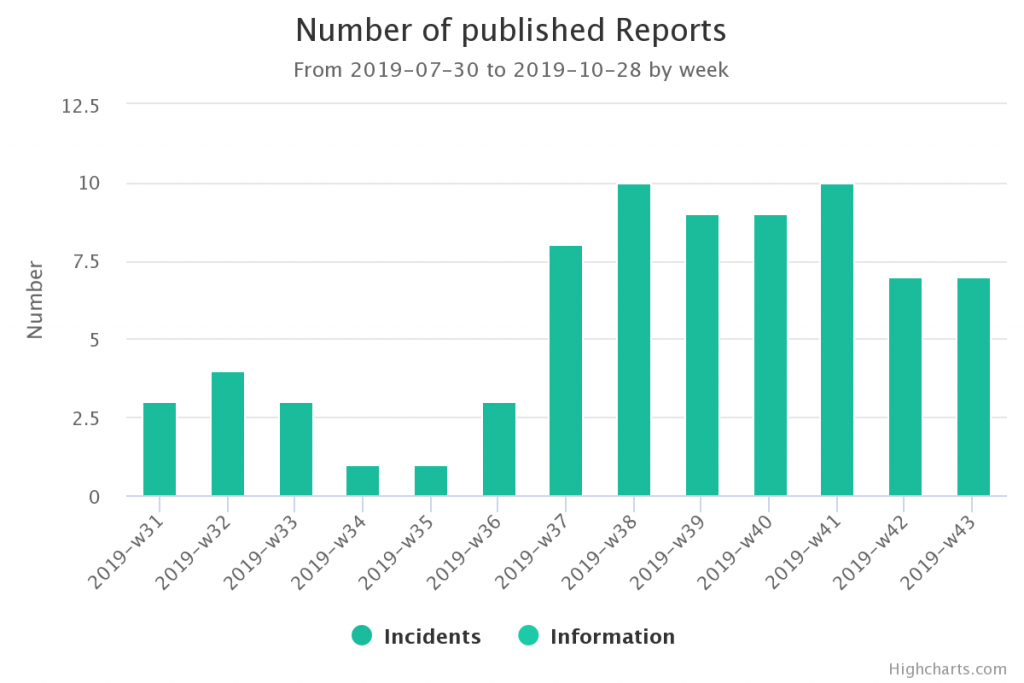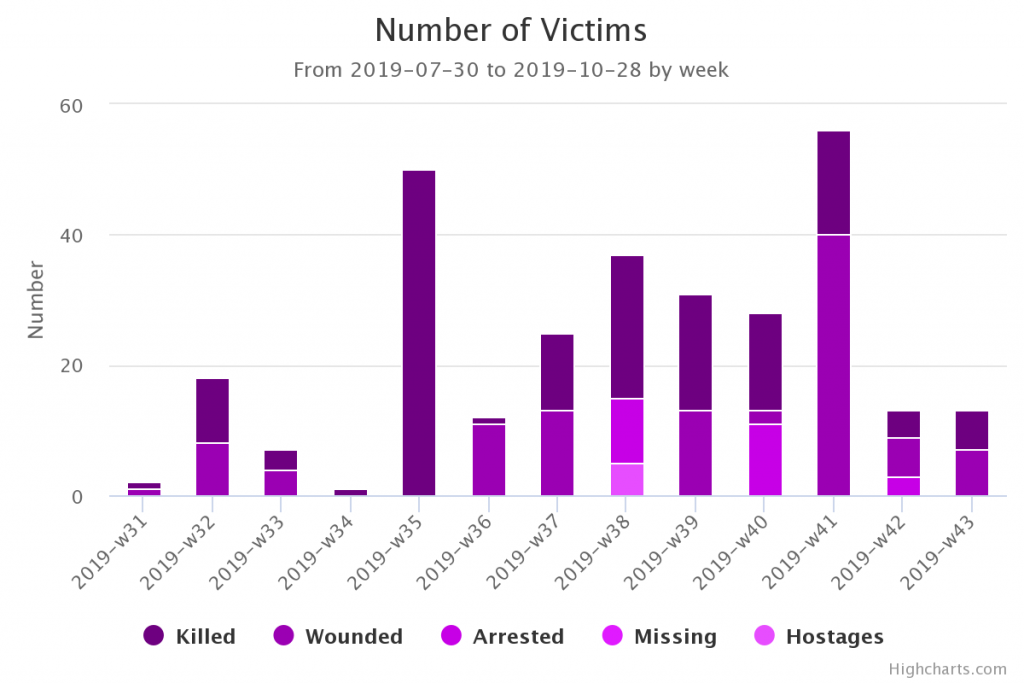 ---
*This report was generated using reports, mapping and analytics provided by the Horizon threat intelligence platform on October 28th, 2019.